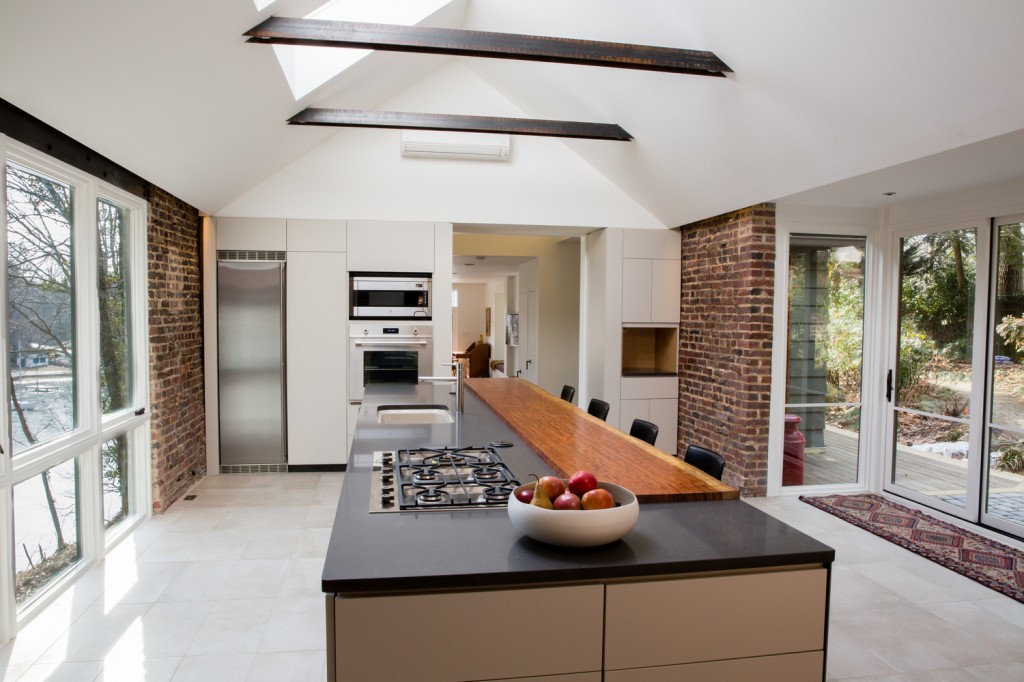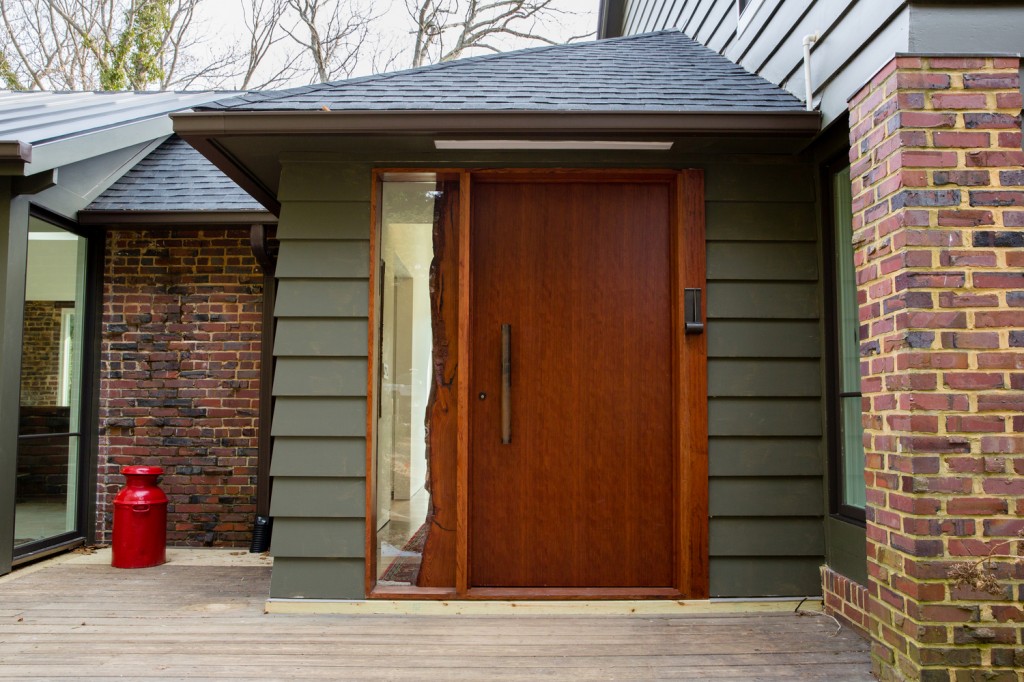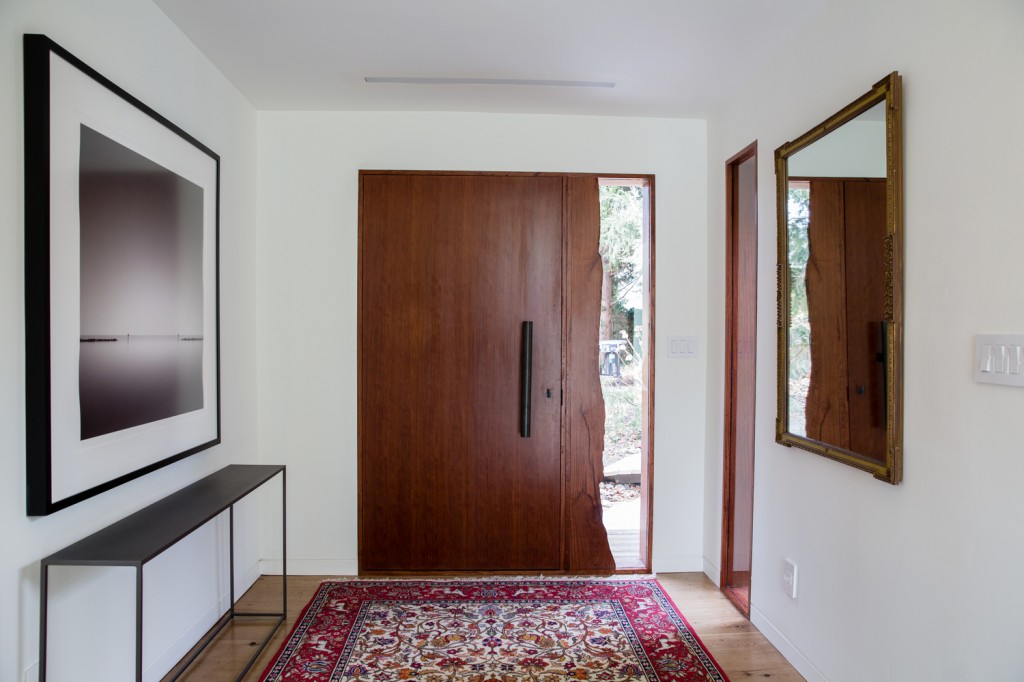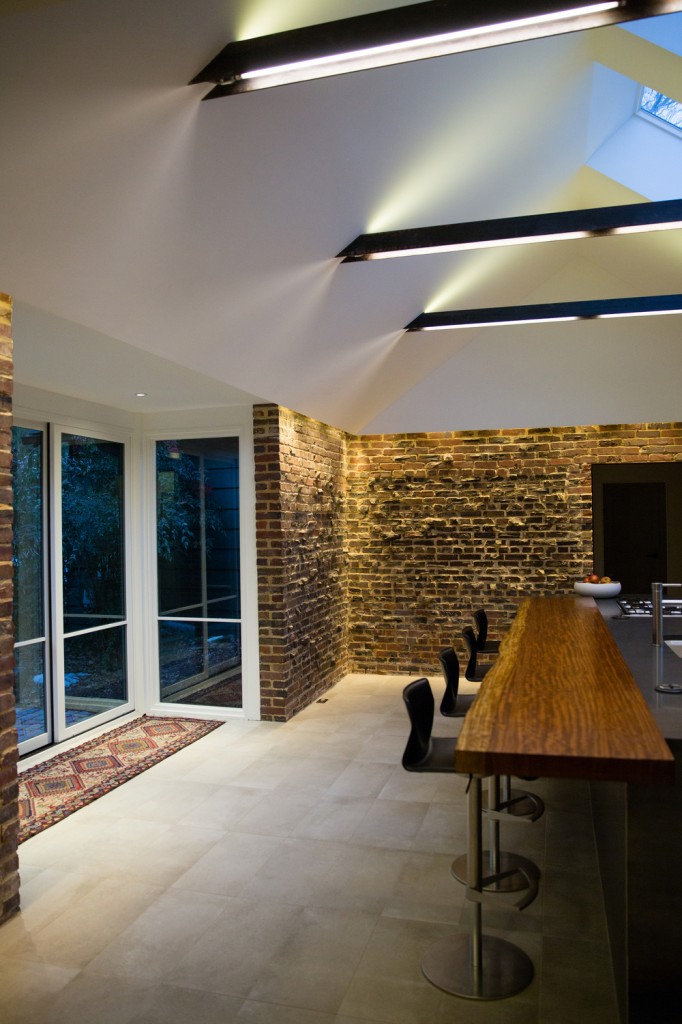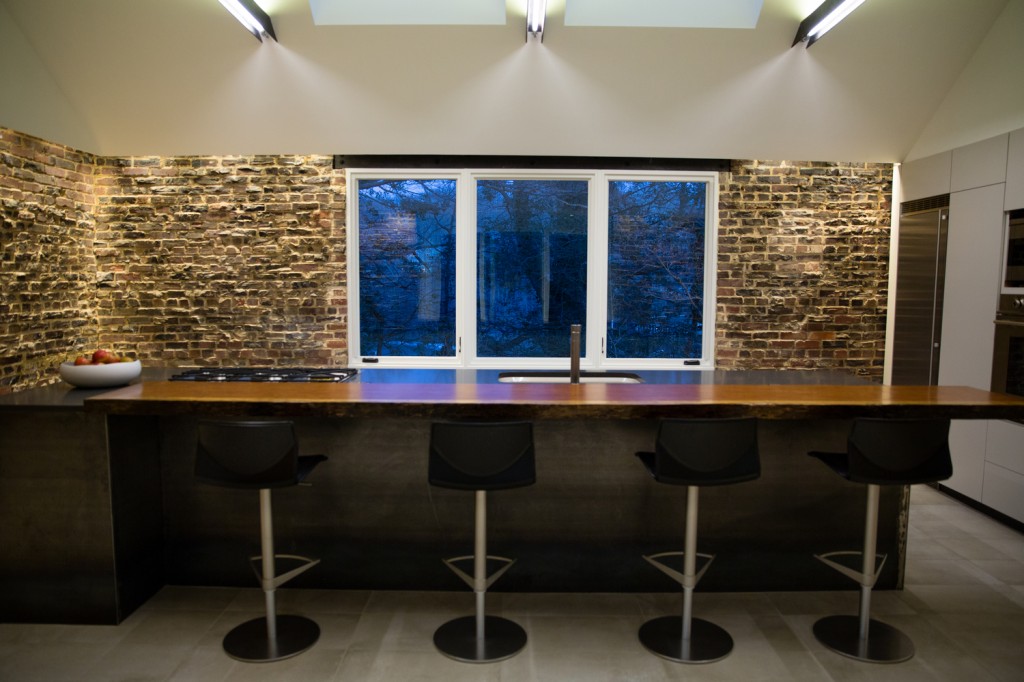 About
2014 Design Award Winner – AIA Chesapeake Bay Chapter
Many of the interior finishes were removed to expose the wonderfully textured existing clinker brick hidden below.  The brick is highlighted by continuous and unbroken concealed cove lighting and emphasized by the stark contrast with minimalist white finishes.  The existing ceilings were removed and replaced with exposed steel I-beam crossties and new cathedral ceilings, with the steel beams placed sideways to provide a cavity at the top and bottom for continuous linear light strips shining up and down.
The thickness of the sapele wood kitchen countertop is expressed at the stone island counter.  A natural sapele edge is also exposed at the front door sidelight with the glass let-in to a continuous groove in the edge of the wood.  The custom door uses Kundig door hardware.
A bay addition opens the kitchen to the front courtyard with full height sliding doors that align with the new full height windows on the opposite wall, providing expansive views of the Severn River.  The bay has a standing seam shed roof that stands out against the existing rooflines and matches the two smaller bay window additions.  The bay windows gain natural daylight in combination with their side windows, and the living room bay contains a window seat.  The existing porch was converted into a new office with exposed brick and recessed built in bookshelves.